20170215-fix-ddd-calculation
Summary
Fix DDD cost
Inderal displays items from the SL in red, where it should be black
Commits
Index
Inderal displays items from the SL in red, where it should be black
Trace the error back to a change in src/view/drugs/resultlist.rb. Fixed with commit Fix handling of background
Fix DDD cost
Running export to see whether I can push the current changes, which correct a problem with longevity and fixed some calculation with injections. Still having about 20 products with DDD cost > 10'000 Fr.
Looking at Injections like Recormon and Humatrope.
For Betaferon http://ch.oddb.org/de/gcc/drug/reg/53225/seq/02 the compositions are wrong. There a multiple entries of nterferonum beta-1b ADNr 0.25 mg/ml corresp. 8 Mio U.I./ml. Date of import is 08.12.2016. I think this is one of the parser problems. The source code is

Praeparatio cryodesiccata: interferonum beta-1b ADNr 0.3 mg corresp. 9.6 Mio U.I., albuminum humanum, mannitolum, pro vitro.
Solvens: natrii chloridum, aqua ad iniectabilia q.s. ad solutionem pro 1.2 ml.
Solutio reconstituta: interferonum beta-1b ADNr 0.25 mg/ml corresp. 8 Mio U.I./ml.

I think I will just flag all costs > 10'000 FR as invalid.
For Humatrope I don't think that I am able to calculate a correct cost. The FI says

Patronen mit Trockensubstanz 6 mg, 12 mg, 24 mg Somatropin
Humatrope Patronen können mit einem geeigneten, CE-zertifizierten Pen verwendet werden.

And the WHO shows H01AC01 somatropin 2 U P. It will be catched by the rule to not show anything above 10'000 Fr/day.
After running the export I have some regressions. E.g 62260;001;5136218;Insulin NovoNordisk NovoRapid FlexTouch, Injektionslösung;A10AB05;P;P;40 U;100 UI/ml;roa_P;Injektionslösung;72.40; does no longer return the correct value 72.40
Added recognizing doses like 100 U. Now I have problems with 46240;030;1190913;Heparin Bichsel 1000 I.E./ml, where the DDD cost is way too high. Here I must handle UI/ml correctly. Done.
Now I must fix Urokinase where the WHO DDD is MU. Found another error with Arcoxia. Fixing it.
Pushed the following commits:
Remarked that sometimes the calculation shown for a given package is not correctly displayed. Eg. Bicalutamid Actavis shows

  ( 50 mg / 150 mg ) x ( 645.10 / 100 Tablette(n) ) = 6.45 CHF / Tag
Tagesdosis  50 mg Publikumspreis  645.10 CHF
Stärke  150 mg  Packungsgrösse  100 Tablette(n)
Berechnung  ( 50 mg / 150 mg ) x ( 645.10 / 100 Tablette(n) ) = 6.45 CHF / Tag            

but in the log I see _ddd_price 13: 6.45 = 645.10 / 100 / 1.0 This must corrected. Done. Also added the ATC-Class.
See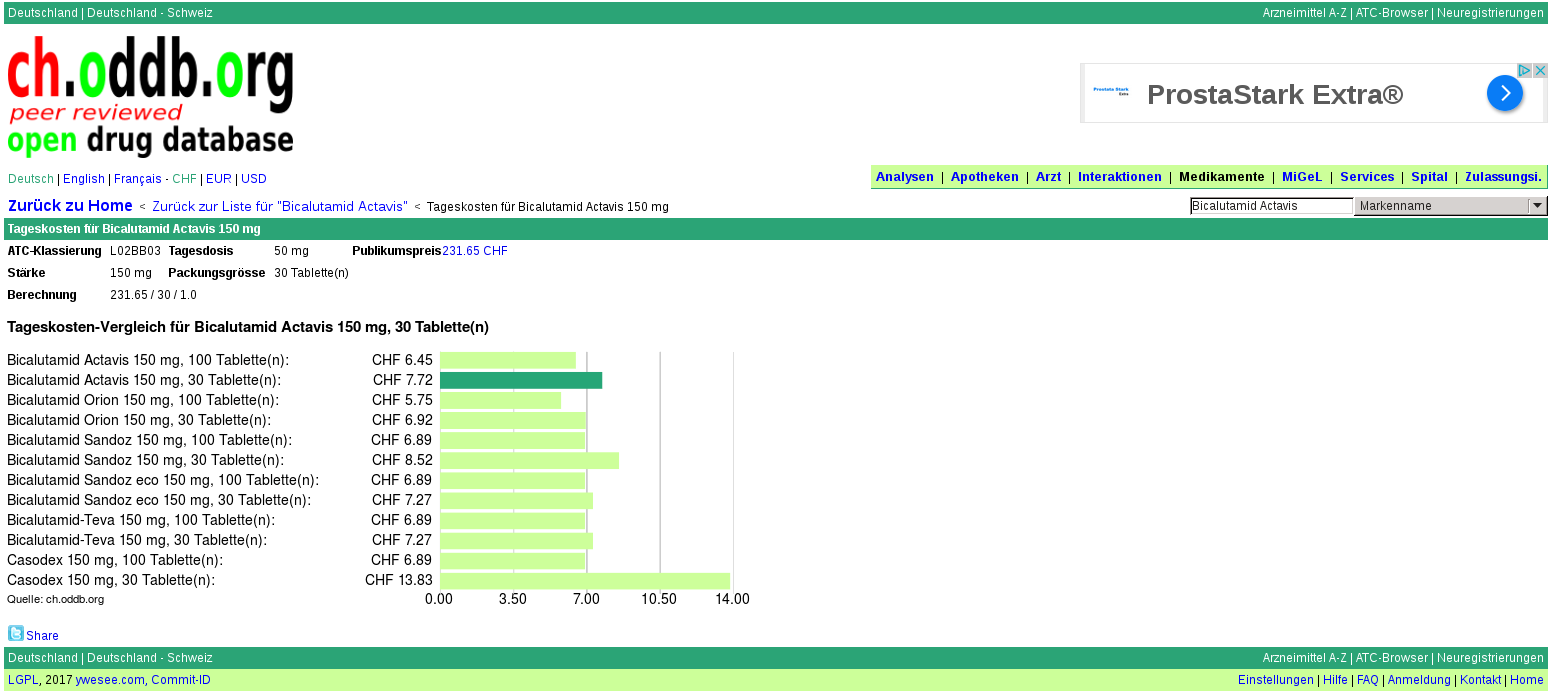 Corrected the missing space after Publikumspreis. See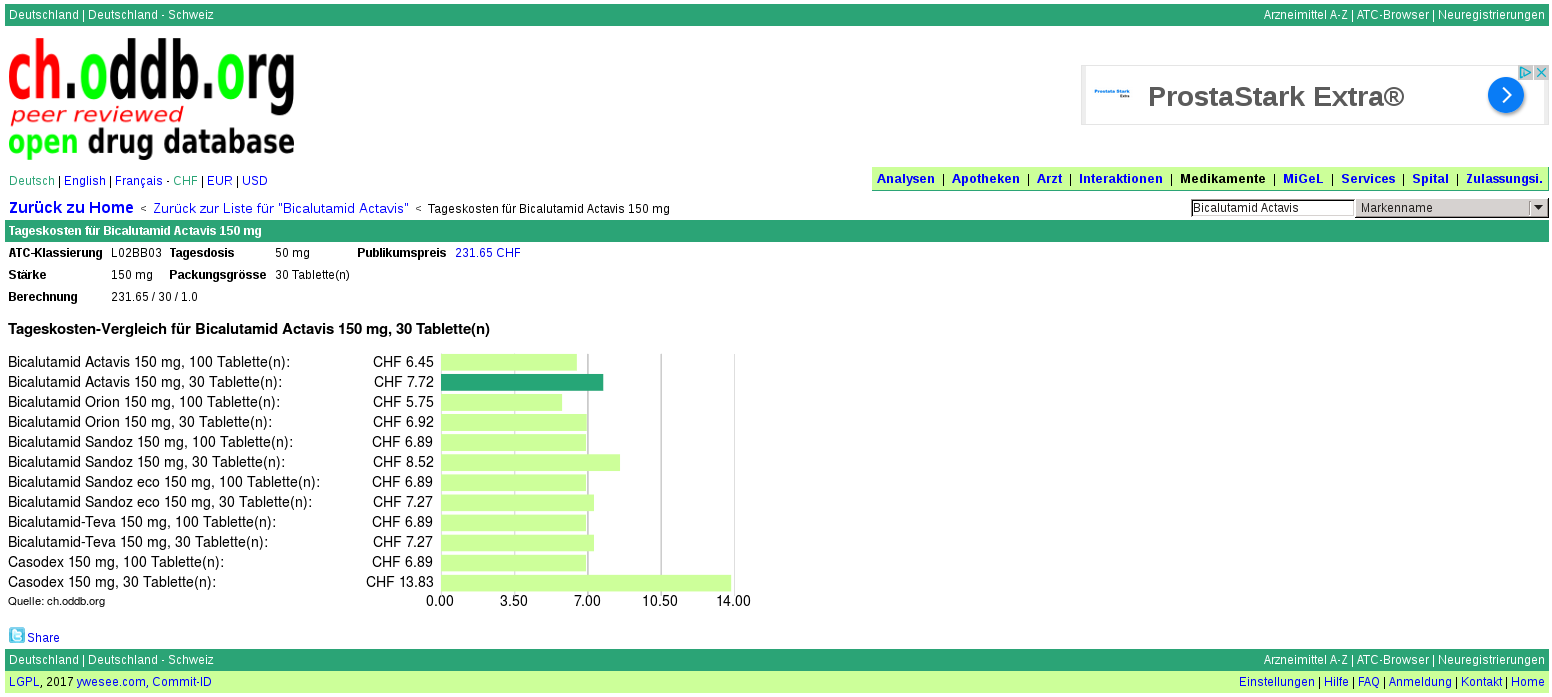 Saved current state Attach:tageskosten_patch.txt